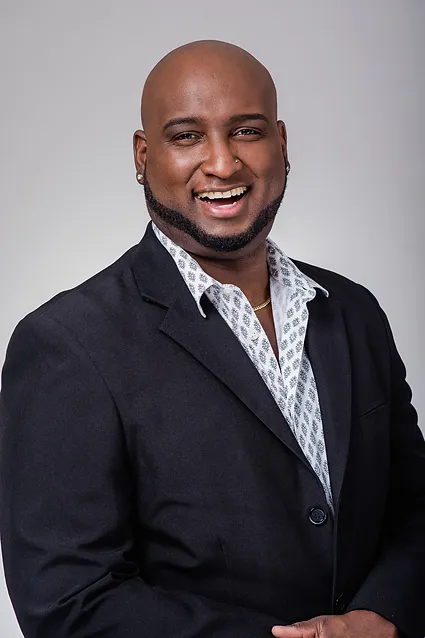 Managing Director
Master Résumé Writer
Mr. Akeem N. Jr. Branford
MBA. SHRM-CP, BA (Hons) Cert.HR
About the Managing Director
Our Managing Director prides himself on having an immense passion for the field of human resources management and industrial relations through solid strategies and focussed initiatives with results-based approaches. As a rule, he believes in fair and equitable treatment of all employees while balancing the company's long term strategic objectives and the employee's concerns – finding cohesion as an end result.

Akeem holds a Level Three Certificate in Human Resources Management from the Association of Business Executives, a Bachelor's Degree in Human Resources Management (Upper Second Class Division) from Anglia Ruskin University (UK) and a Certificate in Research from the University Of Miami (UOM).  Additionally, he attained Certified Professional status from the Society for Human Resources Management (SHRM-CP) in 2015, coupled with a Certificate (Postgraduate Level) in Industrial Relations. 
He has always had an affinity for learning and growing while garnering experience in HR Specialist and Generalist positions in both public and private sectors while in roles such as Human Resources and Industrial Relations Manager, Compensations and Benefits Analyst, Manager-Human Resources and Manager-People and Organisational Development – and now holds the role of Lead HR & IR Professional at Branford HR Solutions.
He possesses superb communication skills and always treats his clients with respect and according to their individualistic and business needs……going the extra mile and exceeding expectations each and every time. 

With more than ten (10) years professional experience at all levels of Human Resources Management and Industrial Relations, he has undertaken advisory roles geared towards developing himself as a modern Business, HR and IR Consultant.